Contact Us



Email:

info@xinrong.net

Skype: info.xinrong

Telephone: +86-512-89598726
Mobile: +86-13115119251
Address:East Jinnan Road, Jinfeng Industry Area, Zhangjiagang, China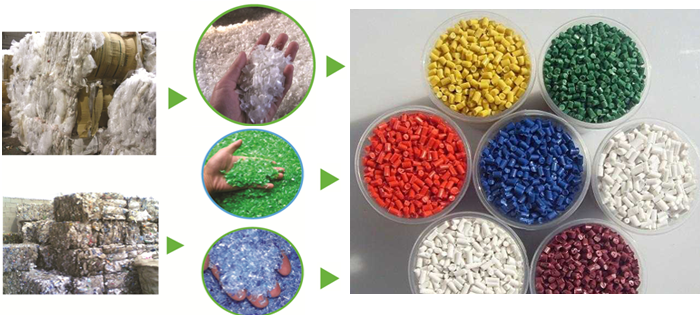 Recycling of Waste Plastics
With increasing plastic products consumption, waste plastic is also growing.At present, the main waste plastic are plastic film, plastic wire and weaving, foamed plastic ,plastic packaging cases and containers, daily plastic products, plastic bags, agricultural film and so on.In addition, a large number of automotive plastic, electronic and electrical appliances with plastic parts after these products scrap has become one of the major sources of waste plastics. if the storing, transportation, processing and post-processing of waste plastics are not proper, it will damage the environment and harm to people's health.
Xinrong supplies complete equipments to recycle waste plastics, with automation control and can produce continuously. Xinrong researches perfect coordination of all components - saving labor and energy, making more and more economic. At the same time, customer can get project plan, technical consult and service. It's our unique advantage to supply the optimal programme, machines and service depending on customer.
Select Your Solution Now
> PP/PE Film,Bag Recycling Line
Give Us your Feedback
If you have any problems or questions about our products or need our support and assistance, please feel free to write us, we will reply to you within 24 hours, and never reveal your information to the third party. Thank you!