Contact Us



Email:

info@xinrong.net

Skype: info.xinrong

Telephone: +86-512-89598726
Mobile: +86-13115119251
Address:East Jinnan Road, Jinfeng Industry Area, Zhangjiagang, China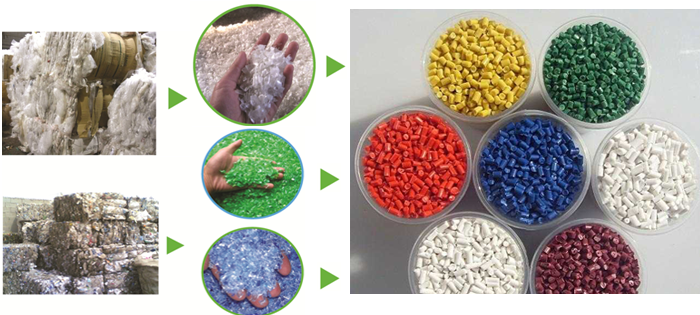 Pelletizing
Widely Applied Pelletizing
Granulates are raw materials for a great diversity of plastics processing applications and methods, for example, they are processed into high-quality injection-molded, blowmolded or extruded products. The pelletizing process serves to prepare the various raw material components, such as plastics, fillers and additives. By means of pelletizing, these product are melted, blended and homogenized. The resulting granulates are ready-to-use semi-finished products that facilitate further processing. Some important quality criteria for granulates are residual moisture, consistent bulk density, low dust content and uniform homogeneity. The advantages of granulates compared to powder are higher operational safety, uncomplicated storage and clean, dust-free processing.
Select Your Solution Now
Double-stage Pelletizing Line>>
PP, PE Film Pelletizing Line>>
PE,PP,PVC Wood Composite Pelletizing Line>>
Give Us your Feedback
If you have any problems or questions about our products or need our support and assistance, please feel free to write us, we will reply to you within 24 hours, and never reveal your information to the third party. Thank you!