Contact Us



Email:

info@xinrong.net

Skype: info.xinrong

Telephone: +86-512-89598726
Mobile: +86-13115119251
Address:East Jinnan Road, Jinfeng Industry Area, Zhangjiagang, China

UPVC Double-wall Corrugated Pipe Extrusion Line
Pipe size range 110-500mm.
Big conical twin-screw extruder or parallel twin-screw extruder can realize excellent plasticization at low temperature and stable extrusion.
Imported ratio-adjusting valve adjusts forming pressure stable and reliable.
Horizontal type corrugator.
Worktable is three-dimensionally adjustable.
Automatic protection system starts and worktable comes back when power off.
Automatic lubrication station.
Mould blocks are made of special aluminum alloy and features light weight, high strength, good wear resistant, small coefficient of thermal expansion.
Air cooling and water cooling for well cooling corrugated moulds that forming pipe fast.
The complete line adopts PLC micro-computer control system which can visually shows melt temperature and pressure, forming speed, error alarm and also has storge capability of basic process.
Belling machine is optional.
Changing some parts of the line can produce reinforced UPVC pipe.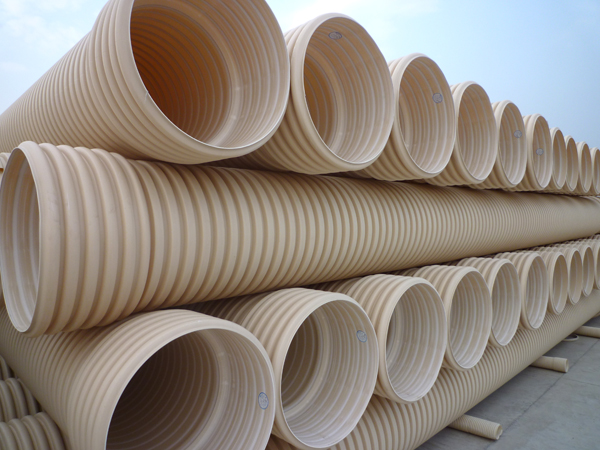 Give Us your Feedback
If you have any problems or questions about our products or need our support and assistance, please feel free to write us, we will reply to you within 24 hours, and never reveal your information to the third party. Thank you!