Contact Us



Email:

info@xinrong.net

Skype: info.xinrong

Telephone: +86-512-89598726
Mobile: +86-13115119251
Address:East Jinnan Road, Jinfeng Industry Area, Zhangjiagang, China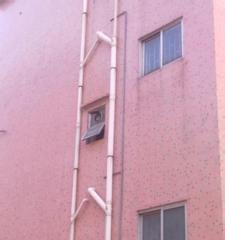 Waste Water Pipe Extrusion
In industrialized countries, most households are connected to public water supply and waste water disposal systems. For the last 10 to 15 years, these materials have increasingly been replaced by plastics.
In waste water disposal, both pressure pipes and non-pressure pipes made of plastics are being used, depending on the application conditions. Here, the preferred materials for public sewage systems (DN 200-800 and larger) are PE, PP or PVC pipes, thanks to their easy laying, installation and maintenance properties, light weight, resistance to incrustation and corrosion and durability, together with the necessary strength for underground laying. Pipes for domestic waste water disposal (DN 100-200) are also abrasion-resistant, corrosion-resistant against domestic waste water and suitable for a maximum waste water temperature of 95°C. Depending on the field of application, the pipes are required to meet additional demands, such as soundm insulation. Plastic pipes are inexpensive, hygienic and ecologically advantageous.
Select Your Solution Now
PP Super Silent Pipe Extrusion Line>>
Give Us your Feedback
If you have any problems or questions about our products or need our support and assistance, please feel free to write us, we will reply to you within 24 hours, and never reveal your information to the third party. Thank you!