Contact Us



Email:

info@xinrong.net

Skype: info.xinrong

Telephone: +86-512-89598726
Mobile: +86-13115119251
Address:East Jinnan Road, Jinfeng Industry Area, Zhangjiagang, China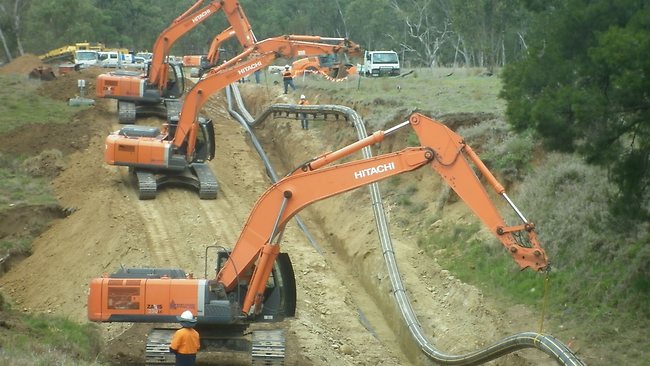 Gas Pipe Extrusion
Superior Plastic Pipe
In pipe production, polymers are increasingly replacing cast iron and steel, the traditional raw materials. For about 40 years modern plastic pressure pipes have also been used in gas supply networks, where they have to withstand pressures of up to 10 bar and more. Since then, many millions of meters of gas pipes have been laid worldwide; a dense regional gas distribution network is now in place in Europe. In the medium-pressure range of gas distribution pipelines, PE-80 and PE-100 are the most common materials, but PE-X pipes are also used. These pipes must remain absolutely tight for at least 50 years even under extreme conditions. They do not corrode and, depending on the choice of material, offer additional benefits such as high notched impact strength, high tear resistance and stress crack resistance. Gas pipes made of plastics are highly cost-efficient. Favorable laying properties such as light weight, long lengths of tube, easy, safe pipe connection by welding and the flexibility of the pipes are the main reasons for the triumph of plastic pipes in gas supply installations.
Select Your Solution Now
PE-X/Aluminum Composite Pipe Extrusion line>>
Give Us your Feedback
If you have any problems or questions about our products or need our support and assistance, please feel free to write us, we will reply to you within 24 hours, and never reveal your information to the third party. Thank you!