Contact Us



Email:

info@xinrong.net

Skype: info.xinrong

Telephone: +86-512-89598726
Mobile: +86-13115119251
Address:East Jinnan Road, Jinfeng Industry Area, Zhangjiagang, China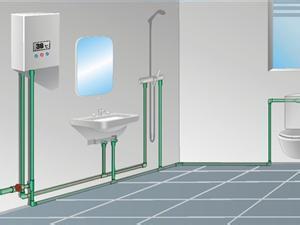 Building Service Pipe Extrusion
Superior Plastic Pipe
Until the second half of the last century, lead pipes were used to transport water in buildings. After these were banned, water and central heating pipes made of steel, stainless steel and copper were introduced. From around the beginning of the 1970s, plastic pipes have been increasingly used for such applications. They now have a market share of over 50% in Europe. Under the often difficult conditions of domestic installations, the main advantages of plastic pipes are easy handling, durability and resistance to corrosion and weathering. Plastic pipes are inexpensive, hygienic, safe, dimensionally stable and flexible in their use. They are mostly pressure pipes that are resistant to both heat and cold.
Select Your Solution Now
PP-R Pipe High Speed Extrusion Line>>
PP-R/Aluminum Composite Pipe Extrusion Line>>
PEX/Aluminum Composite Pipe Extrusion Line>>
Fiberglass Reinforced PP-R Composite Pipe Extrusion Line>>
Give Us your Feedback
If you have any problems or questions about our products or need our support and assistance, please feel free to write us, we will reply to you within 24 hours, and never reveal your information to the third party. Thank you!