Contact Us



Email:

info@xinrong.net

Skype: info.xinrong

Telephone: +86-512-89598726
Mobile: +86-13115119251
Address:East Jinnan Road, Jinfeng Industry Area, Zhangjiagang, China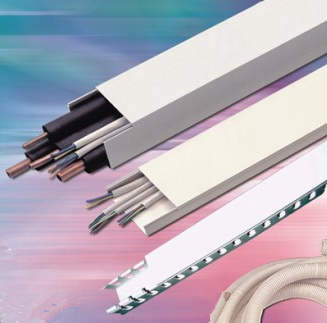 Extrusion of Technical Plastic Profiles
Sustainable and energy-efficient profiles
The greatest potential for technical profiles is expected in electrical engineering applications, followed by the automotive and aircraft industries. In addition to PVC, styrene polymers, polyamide, polycarbonate, PMMA, polyolefin and thermoplastic elastomers all play a vital part in technical profile extrusion, depending on the application. Recent market research in Europe has revealed that profiles with small cross-sections take up a share of some 50% of the total market for plastic profiles. Again, about 50% of all small profiles are used for applications in electrical engineering and in the building industry.
Plastics are able to combine seemingly contradictory requirements and possess attributes that are absent or almost absent in metals. This is of interest especially in view of the demands placed on technical profiles. Toughness, temperature-, chemicals-, weathering- and UV-resistance, and compliance with fire safety regulations are a must. In view of their light weight, easy assembly and the ability to provide components with additional functions, the advantages of plastic profiles are obvious.
Select Your Solution Now
XRXC Series Profile Extrusion Line>>
Give Us your Feedback
If you have any problems or questions about our products or need our support and assistance, please feel free to write us, we will reply to you within 24 hours, and never reveal your information to the third party. Thank you!